For social workers looking to educate themselves, gain perspective, or see a different side of a particular topic or issue, documentary films are a great place to start!
Thousands of social, cultural, historical, and political documentaries are streaming on Netflix, and many provide in-depth looks at subjects relevant to social work practitioners and students. The following list offers some new suggestions for viewers interested in social work topics.
See previous 10 Netflix Documentaries for Social Workers.
13th

Running Time: 1 hour 40 minutes
Netflix Description: In this thought-provoking documentary, scholars, activists, and politicians analyze the criminalization of African-Americans and the U.S. prison boom.
Recommended because: This striking film examines the modern-day legacy of slavery through the persistent criminalization of African-Americans in the justice system. The film helps us to understand race relations in America in the era of mass incarceration, and can help us to understand and historically contextualize the perpetuation of racism and discrimination.
Happy
Running Time: 1 hour 15 minutes
Netflix Description: Happy takes viewers on a journey from the swamps of Louisiana to the slums of Kolkata in search of what really makes people happy.
Recommended because: This feel-good film explores cultural differences in conceptions of happiness, challenging notions of the need to "have it all" in order to be satisfied in life. The film is a refreshing reminder of the perseverance of the human spirit, and the many ways happiness can be found.
Hunting Grounds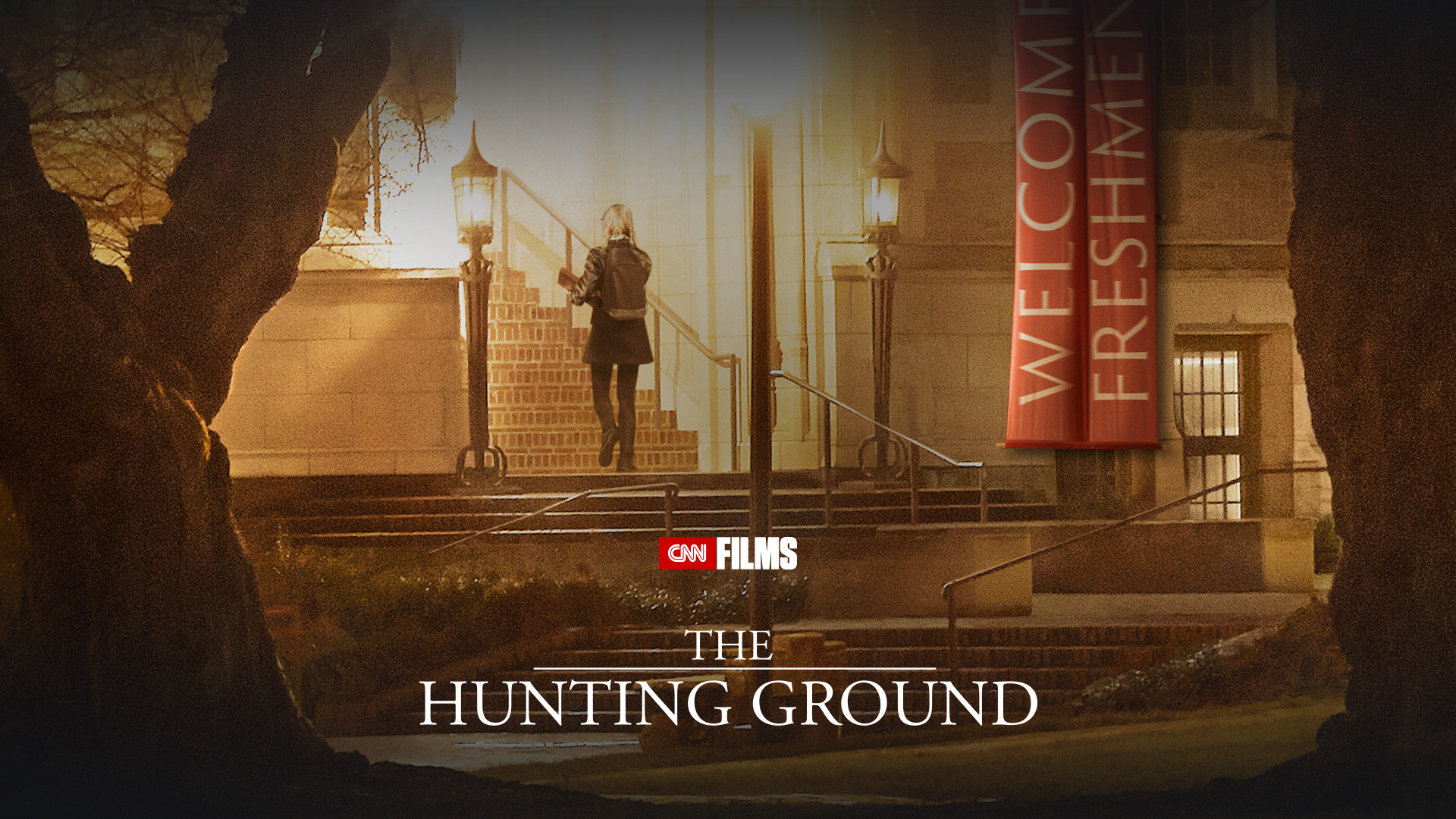 Running Time: 1 hour 43 minutes
Netflix description: This exposé tackles the disturbing epidemic of sexual assault on college campuses and school officials' efforts to cover up the crimes.
Recommended because: Reports of rape and sexual assault on college campuses have made headlines in recent years, and social workers are some of the activists leading the fight to hold perpetrators accountable and provide needed services to survivors. This documentary provides an in-depth look into rape culture, and illustrates the difficulties many young women face in seeking justice for the crimes committed against them.
Babies
Running Time: 1 hour 18 minutes
Netflix Description: Documentary filmmaker Thomas Balmes chronicles the simultaneous early development of four babies from different parts of the world.
Recommended because: Watching babies can lift spirits, but also provide a fascinating look into the developmental stages of infants and shed light on attachment theories. In looking at babies from different cultural and ethnic backgrounds, this film also illustrates the importance of cultural competency. This documentary is a great way to see in action the early human development theories social work students are reading about in textbooks.
Requiem for the American Dream
Running Time: 1 hour 12 minutes
Netflix Description: Iconic intellectual Noam Chomsky states his case for how the bulk of America's wealth and influence has been transferred to the hands of the few.
Recommended because: This hard-hitting film provides a macro-level view of the United States economy from a philosophical, ideological, and historical standpoint, shedding light on the structural reasons behind the decline of the American middle class. The film helps us to understand the cycle of poverty and the need for policy reform to alleviate growing social inequalities.
Autism in Love
Running Time: 1 hour 15 minutes
Netflix Description: A sensitive look at adults with autism spectrum disorders depicts the complications, strains, and rewards of finding and managing deep romantic bonds.
Recommended because: Following the stories of four adults with autism diagnoses, this film helps to shatter stereotypes about individuals with autism by examining their struggles and joys in love. It also helps us to understand the importance of human bonds.
I am Jane Doe
Running Time: 1 hour 38 minutes
Netflix Description: This intense documentary follows real cases of American girls enslaved in the child sex trade through ads in a newspaper's online classified section.
Recommended because: The modern-day slavery practice of human trafficking is oftentimes an invisible issue, perceived as something that doesn't occur within the borders of the United States. This documentary shows otherwise, following the stories of several middle-school aged girls who were sex trafficked and the legal battles their mothers' waged for justice. The filmmakers are donating half of the profits to organizations working to end human trafficking.
The Bad Kids
Running Time: 1 hour 41 minutes
Netflix Description: In this documentary, teachers at a Mojave Desert high school adhere to a belief that compassion and life-skills can profoundly help at-risk students.
Recommended because: This film challenges traditional notions of behavioral issues in adolescents and how best to respond to them by portraying the success of a different model – one based on empathy and support rather than medication and punishment. It raises important questions about alternative schools, illuminating how promising students can get lost in the cracks of a punitive school system. This inspirational story might be of particular interest to school social workers.
Fire at Sea
Running Time: 1 hour 53 minutes
Netflix Description: Heartbreak, hope, and nostalgia collide in this complex portrait of Lampedusa, a Mediterranean island where thousands of migrants land each year.
Recommended because: Due to the complicated and ongoing refugee crisis in Europe, Lampedusa has become a well-known destination for refugees fleeing violence and unstable political conditions in their countries. This documentary provides a first-hand look at the migrants' plight, which is often fraught with horror and pain. The film raises awareness about the true urgency of the migrant crisis and the need for realistic solutions.
Title: The Mask You Live In
Running Time: 1h 31 minutes
Netflix Description: This documentary on the American "boy crisis" explains how to raise a healthier generation of men and features interviews with experts and academics.
Recommended because: This documentary shows the difficulties of young men in the United States navigating narrow and constrictive conceptions of masculinity. As the filmmakers point out, boys are more likely to be diagnosed with behavioral health issues, drop out of school, commit suicide, and engage in violent behavior. This film provides an insight into our society's culture of masculinity and the ways it impacts boys' everyday lives. For any social worker engaged with youth, the film provides a helpful commentary on the lived experiences of toxic masculinity and ways to ensure that boys develop into well-adjusted and thriving young men who are able to be true to themselves.